As an Administrator, you have access to a the Quarantine for the entire domain. This view shows every quarantined email for every Email Account in the domain.
Sort the list by clicking on any of the fields along the top: Recipient, Sender, Subject, Date, Size, SpamScore.
View quarantined mail by category, by clicking the appropriate tab: Spam, Virus, Banned (Files), Bad MIME, Bad Header, Unchecked (this is where we put password-protected zip files), Deleted and Recovered (mail that's been deleted or released from Quarantine, respectively), and Blocked.
Select the box next to a line and then options become available: Delete, Recover, Recover & Approve Sender, Approve Sender, Block Sender*
*You do not need to block sender if the mail has already been quarantined as spam.  The Block list is primarily for mail that is coming into your inbox rather than spam filter.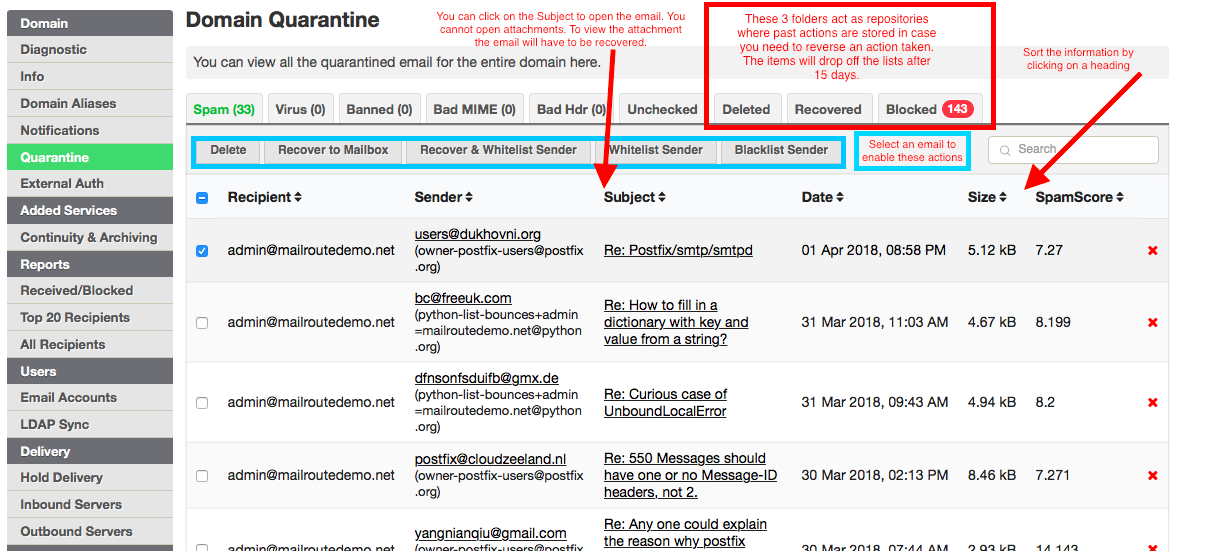 Start a free 30-day trial today.
Contact sales@mailroute.net or support@mailroute.net for more information.