To log in to MailRoute's interface click the link in your set up email or you can go to www.mailroute.net and click login.
Step 1: Click on the link below the blue Sign In button 'I can't sign in or I forgot my password'.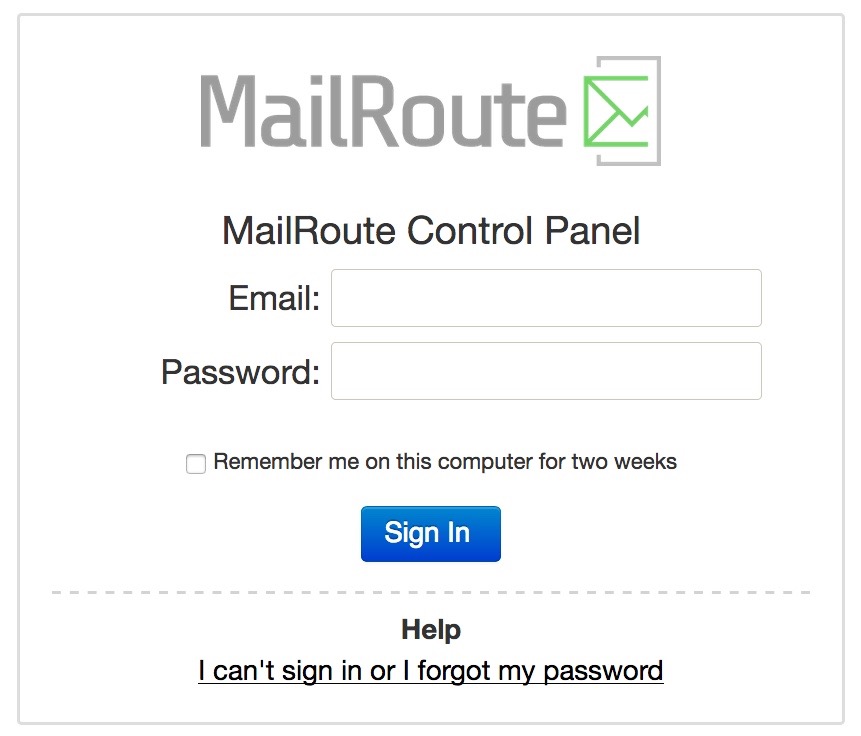 Step 2: Enter your email address and click Send me setup/reset instructions.
Step 3: You will see the page below appear.
Step 4: You should see this authentication email in your inbox. Click the link and enter a password of your choosing.
That's it!
If you need further assistance, please submit an email to support@mailroute.net.
Thank you for choosing MailRoute for your anti-spam services!