To subscribe to our Help Desk to submit and follow up on tickets click here.
1. Click on Sign In. A window will open which gives you several options to log in. Click on the Sign up link next to "New to MailRoute Help Desk?".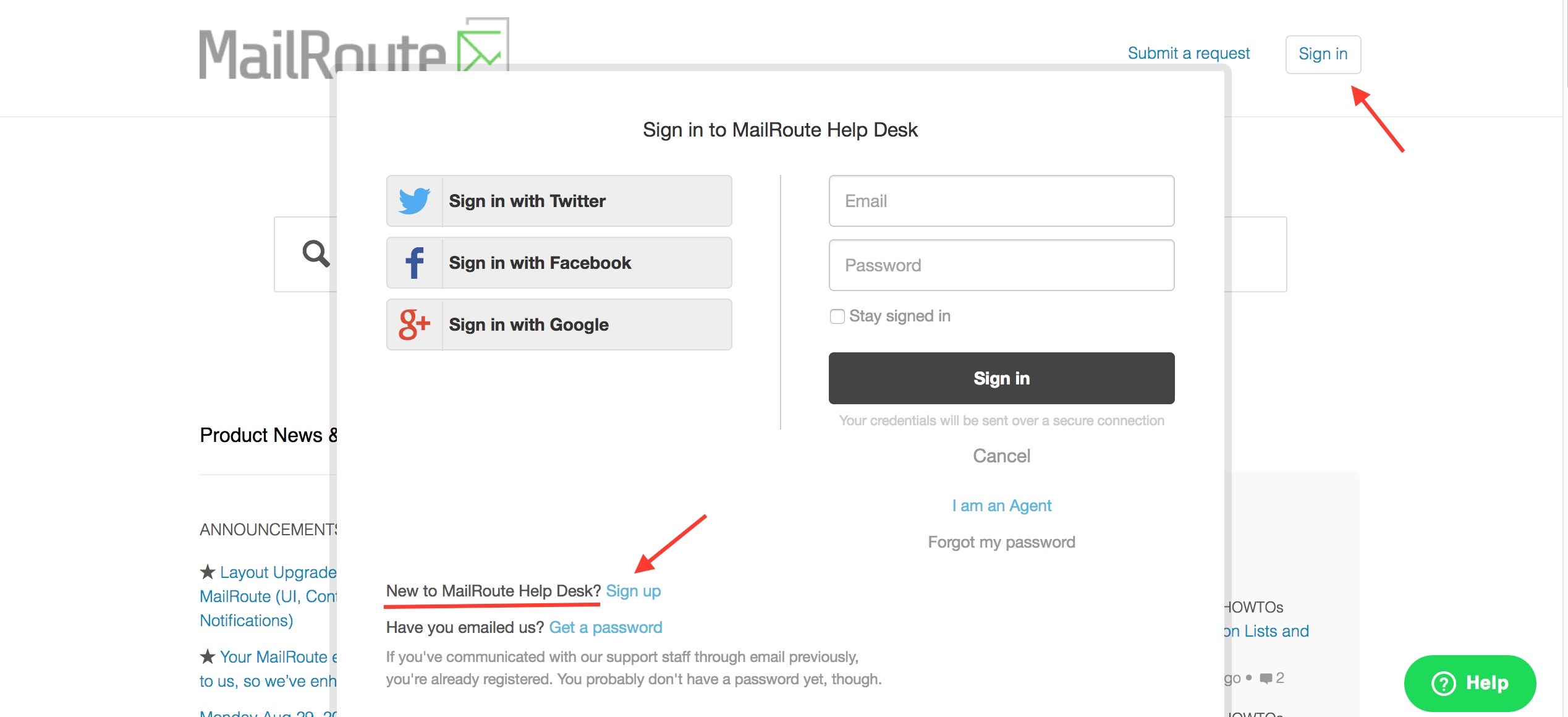 2. A new window will open.
Fill out your name
Enter the email address you want to login with
Check I'm not a robot
Click on the Sign up bar.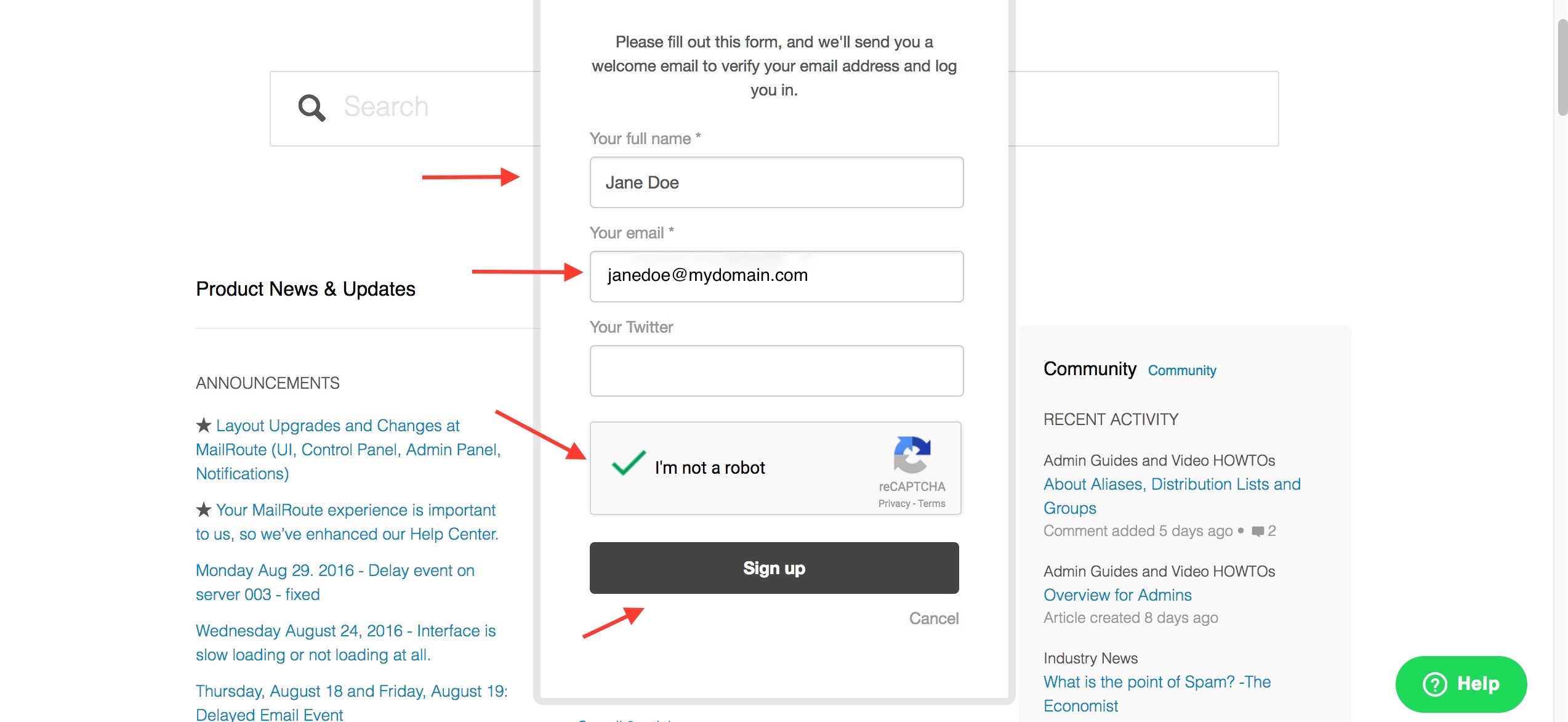 3. A window will open notifying you that a verification link has been sent to the email address you provided.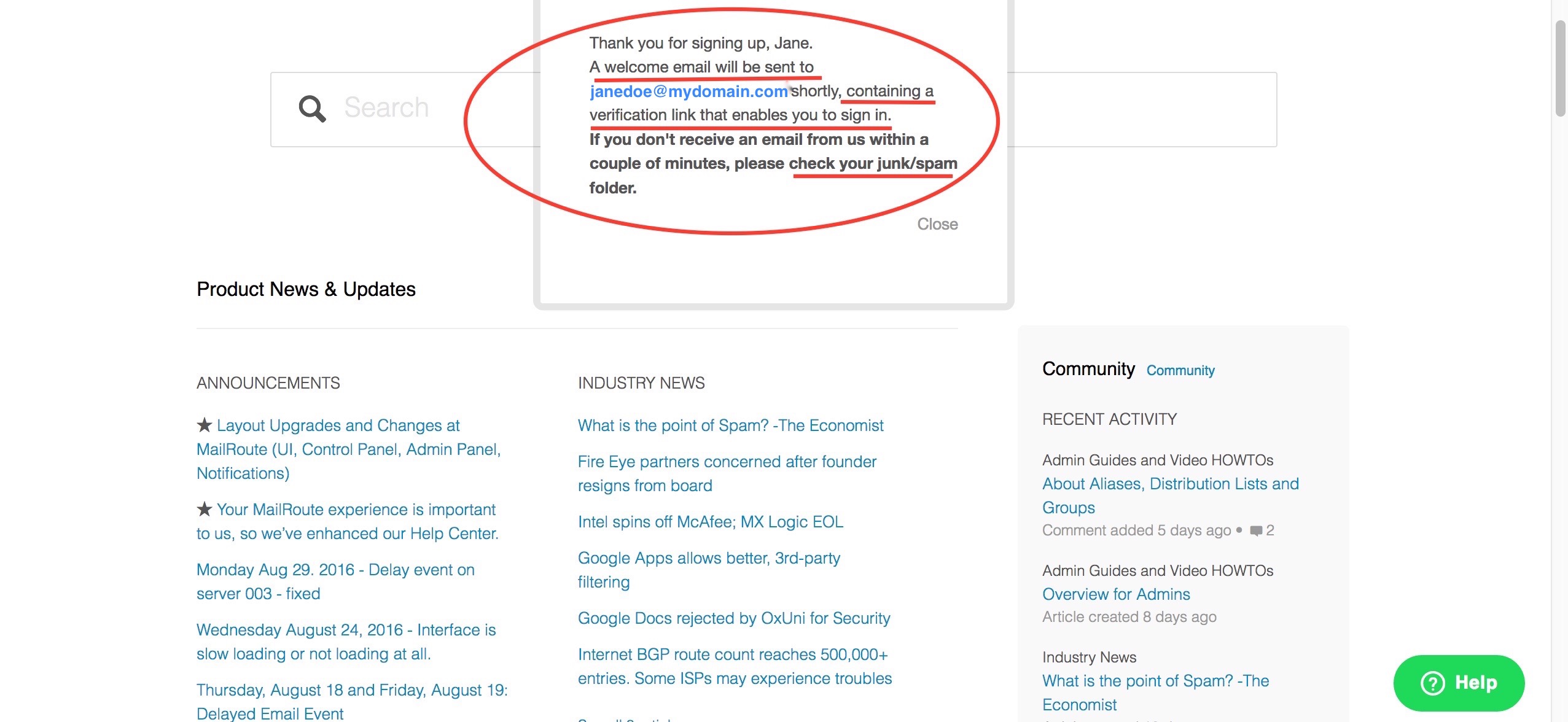 4. Check your inbox and open the Welcome to MailRoute Help Desk email. Click on the link to finish setting up your login.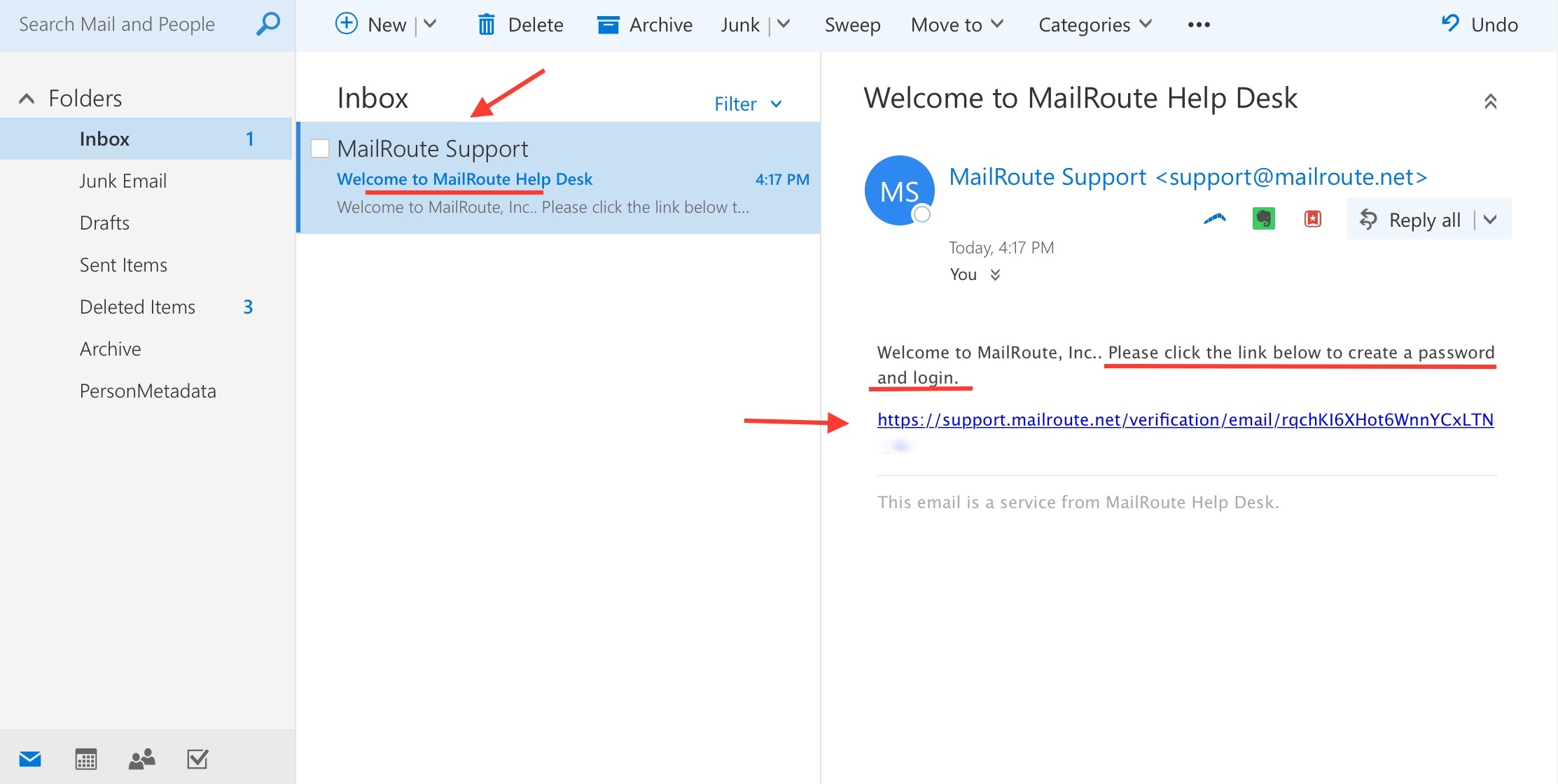 5. Choose a password, enter it and hit Set Password.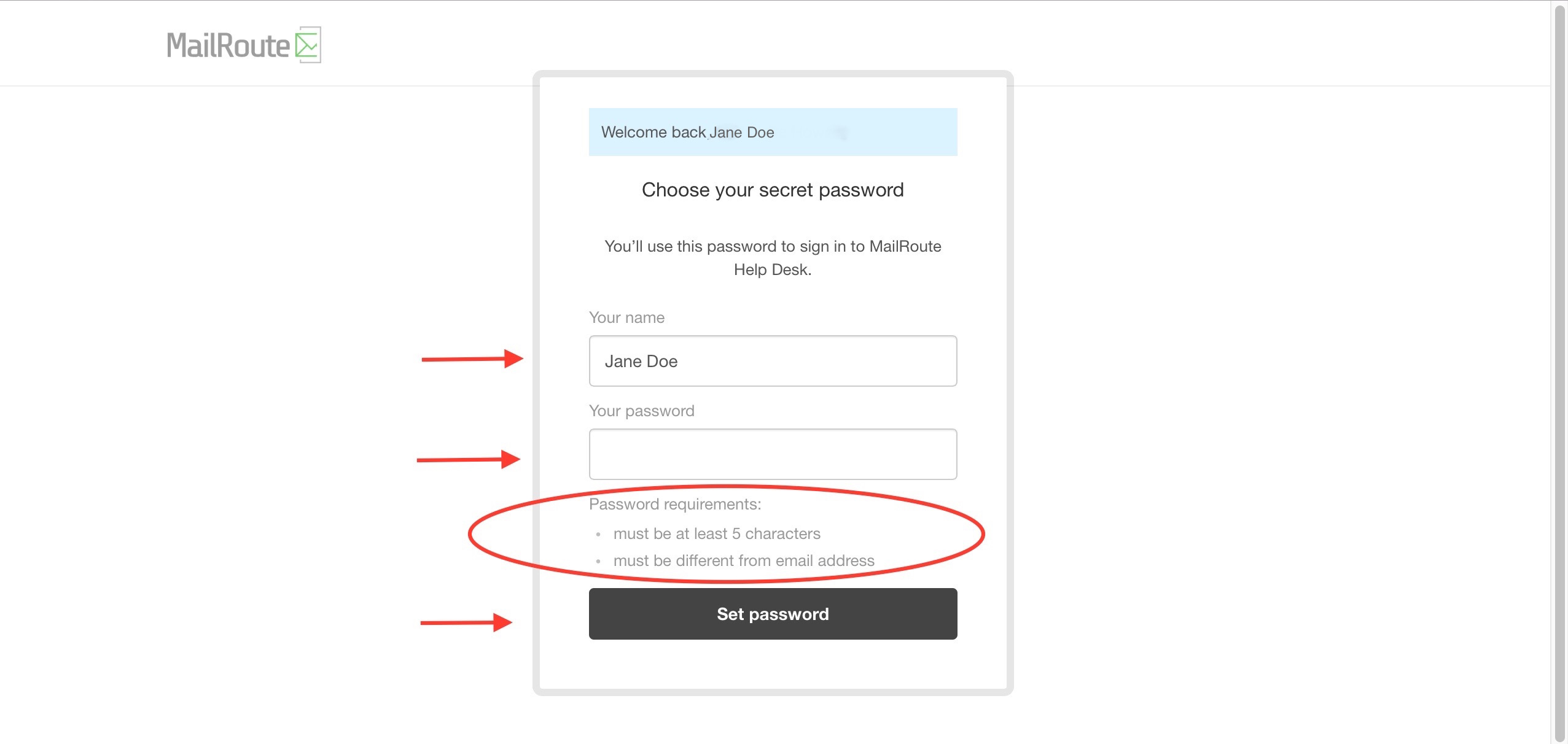 6. You should now be logged into MailRoute's Help Desk. Click on the drop down menu under your name. You will see My Activities and other options. My Activities will show you tickets that you have submitted, responses to them and/or their status.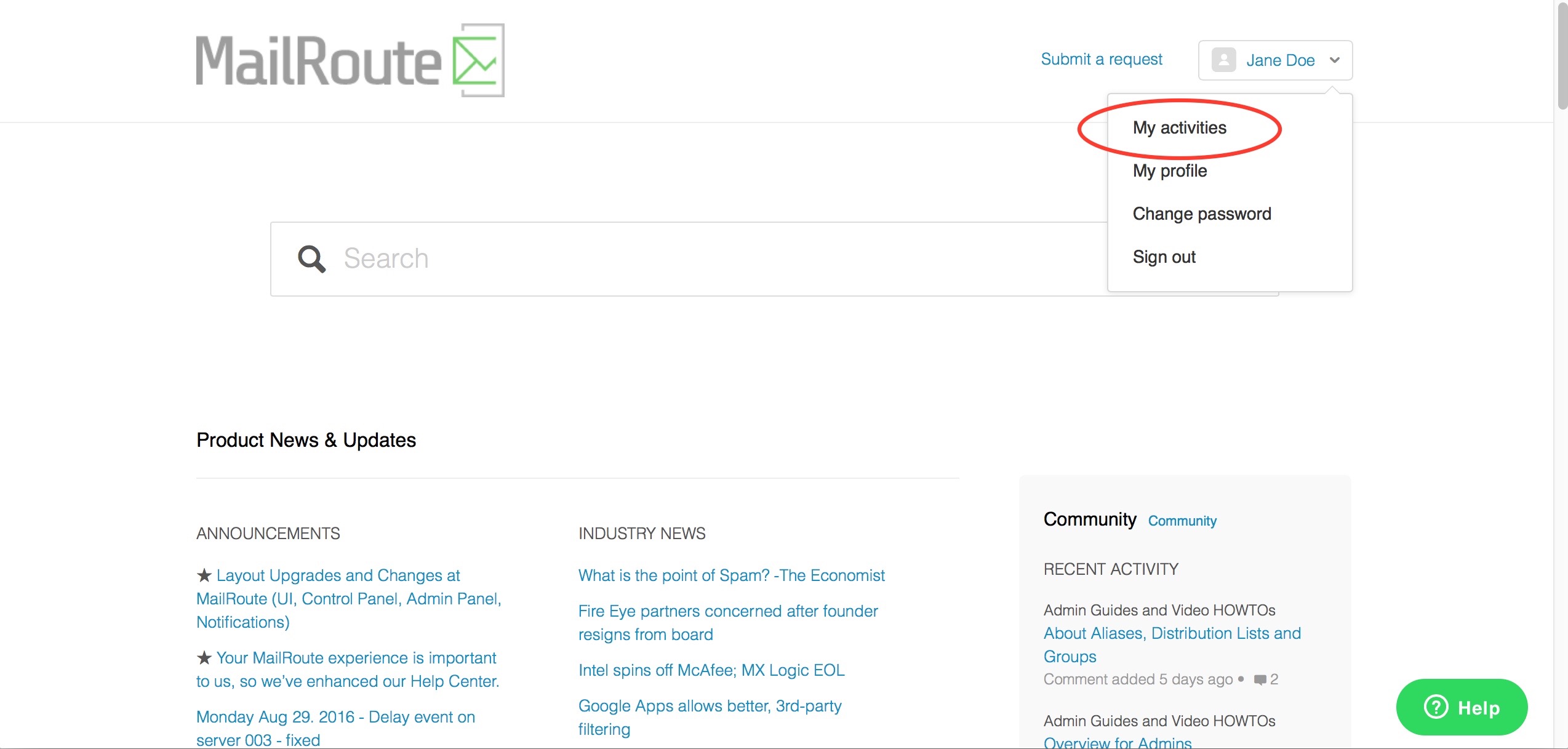 7. Example of two submitted tickets.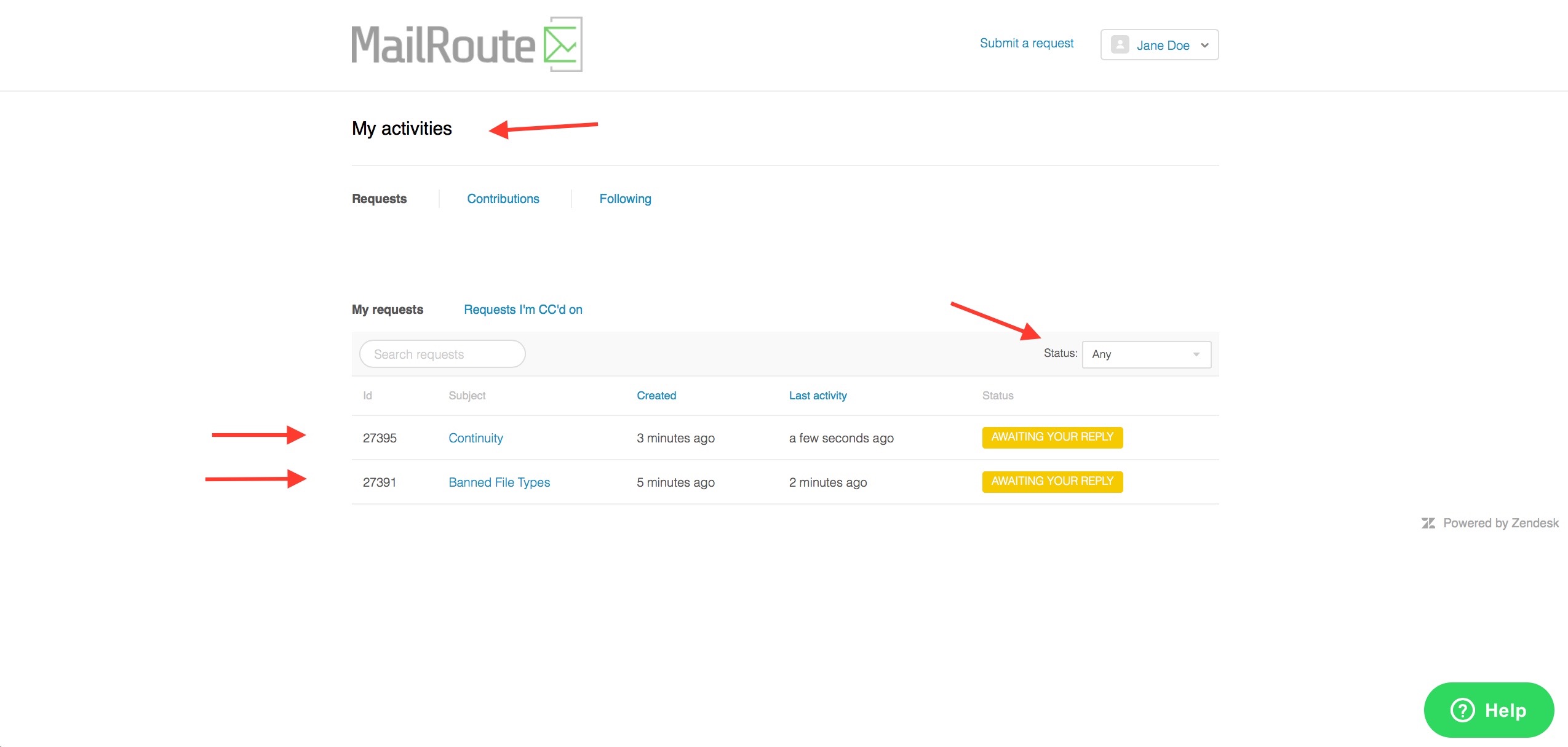 8. Example of an open ticket in your My Activities view.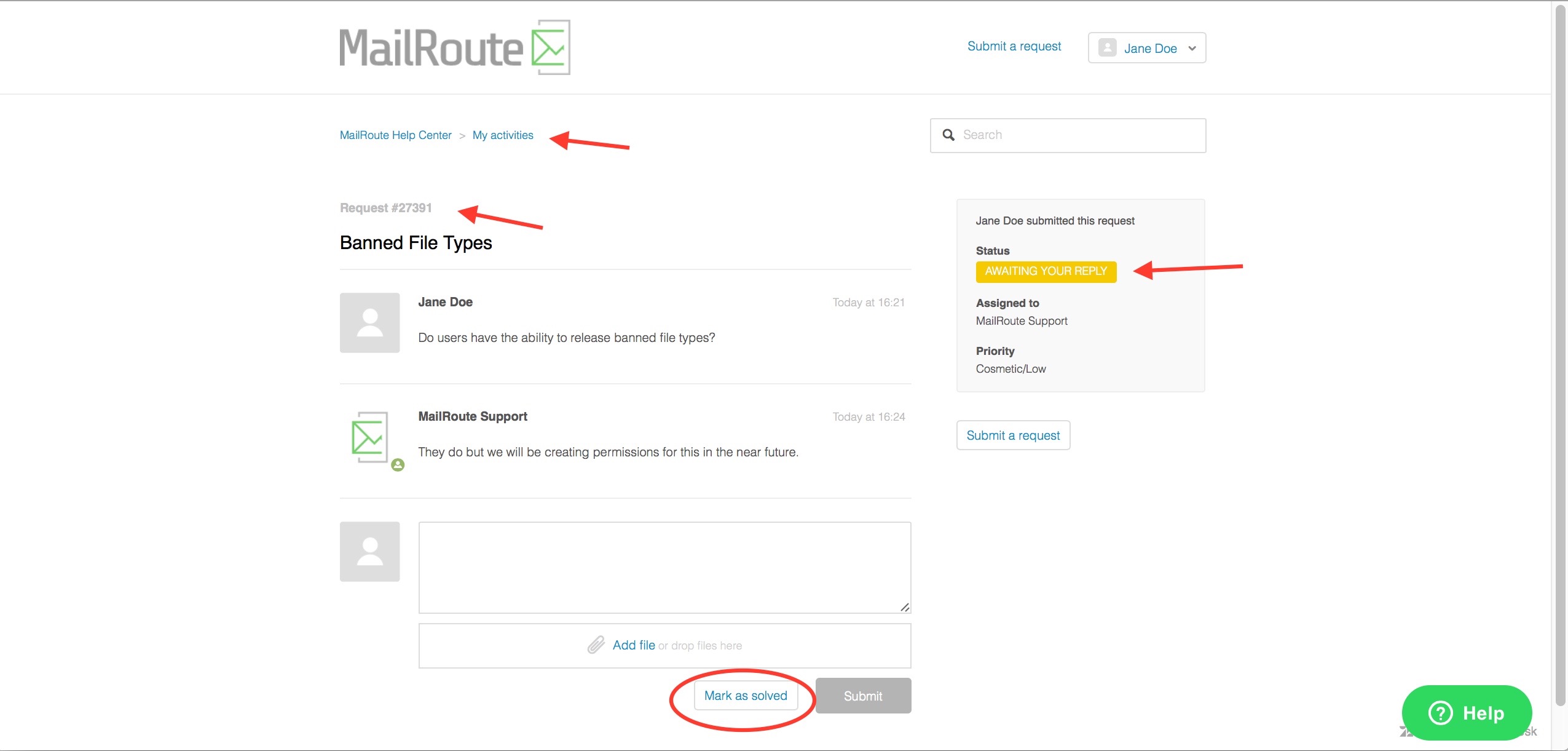 9. You have a couple of options to submit tickets outside of emailing support@mailroute.net from your email client.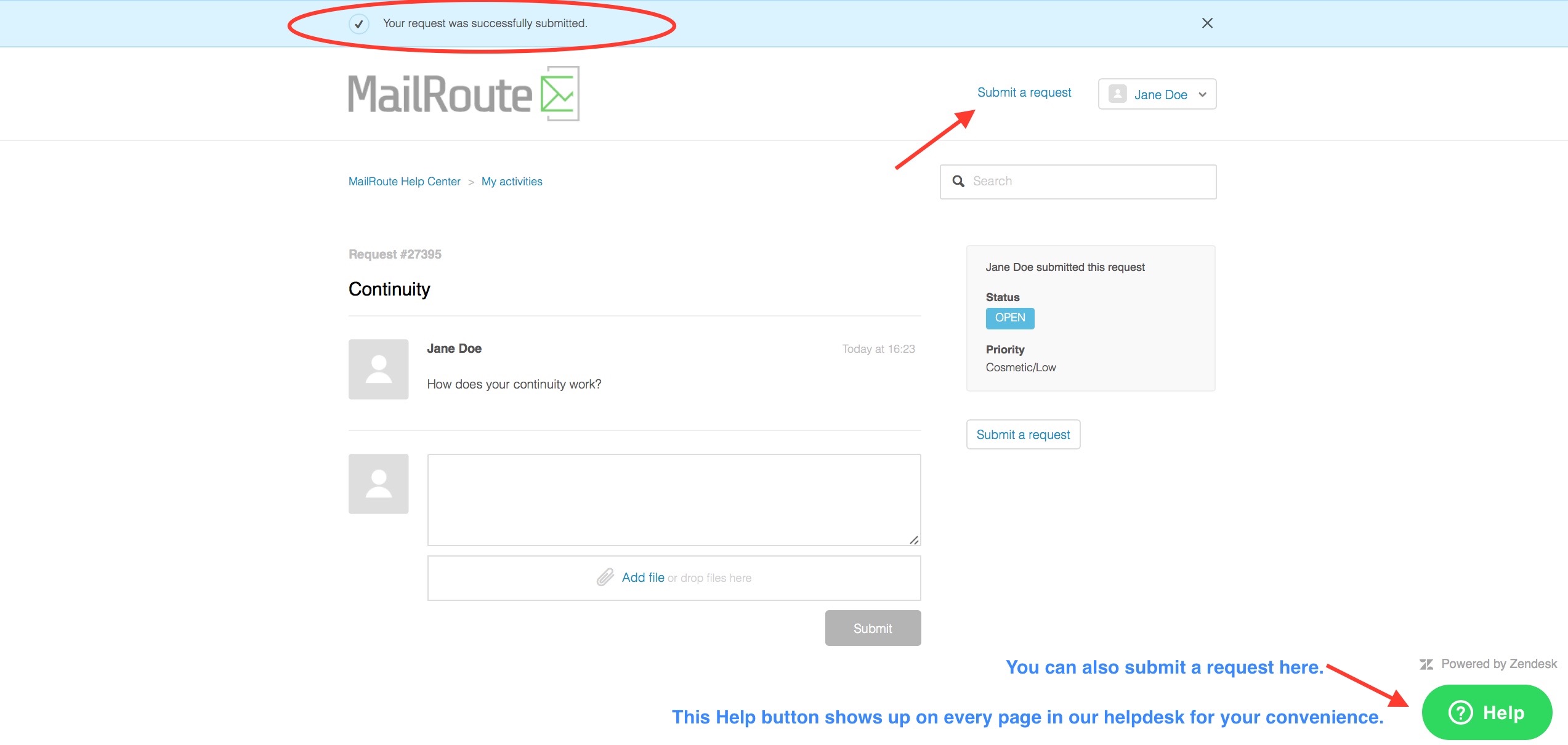 10. Example of a ticket ready to submit showing Subject, Suggested Links, Description and Priority. You can also attach files then select Submit. A pop-up bar will appear that your ticket was successfully submitted (see #9 above).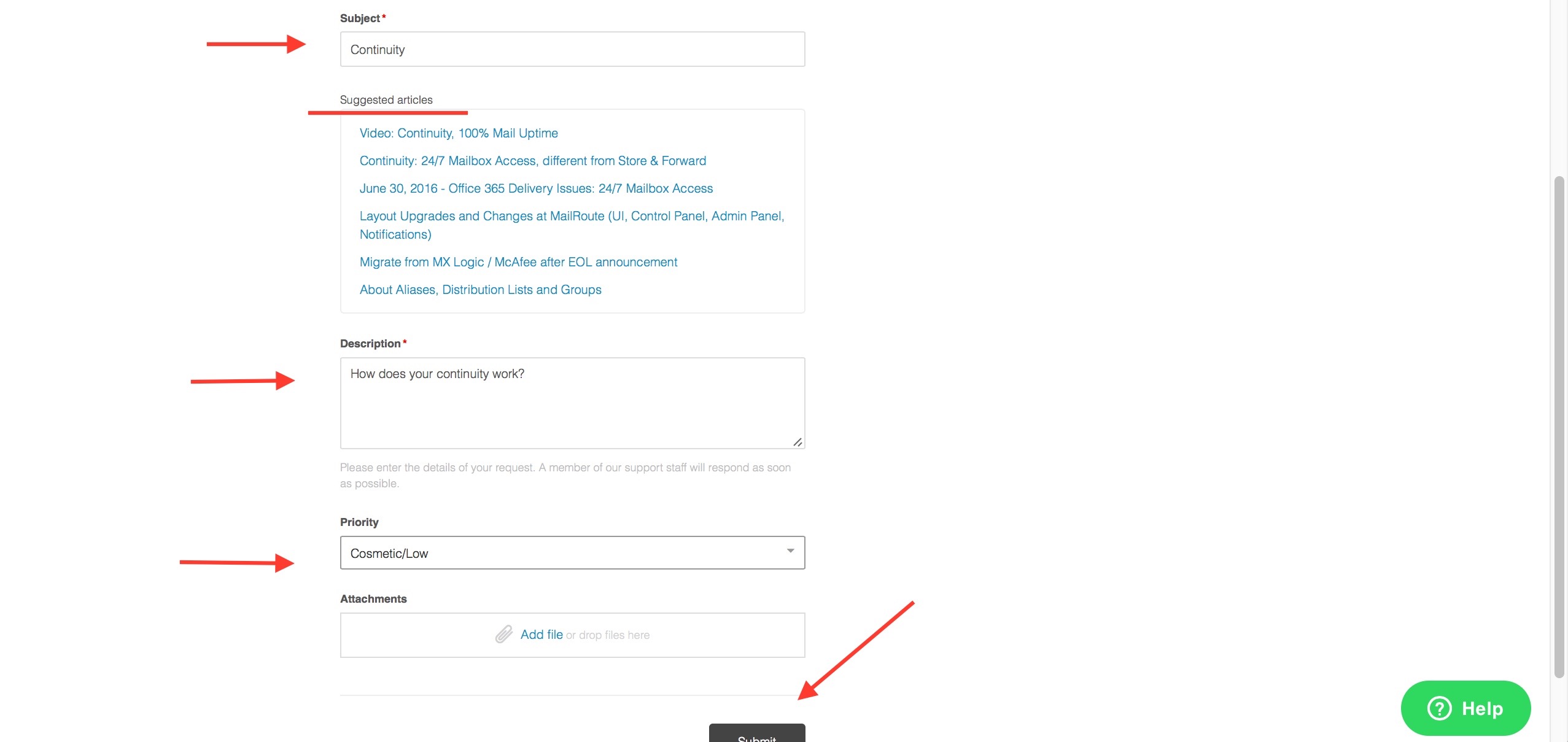 Start a free 30-day trial today.
Contact sales@mailroute.net or support@mailroute.net for more information.