The Quarantine
The Quarantine is where we store email that has been filtered out from your account. These are emails that are spam, virus infected, have bad headers and the like. You can click the tabs to view the different types of quarantined emails. They are stored for a minimum of 15 days.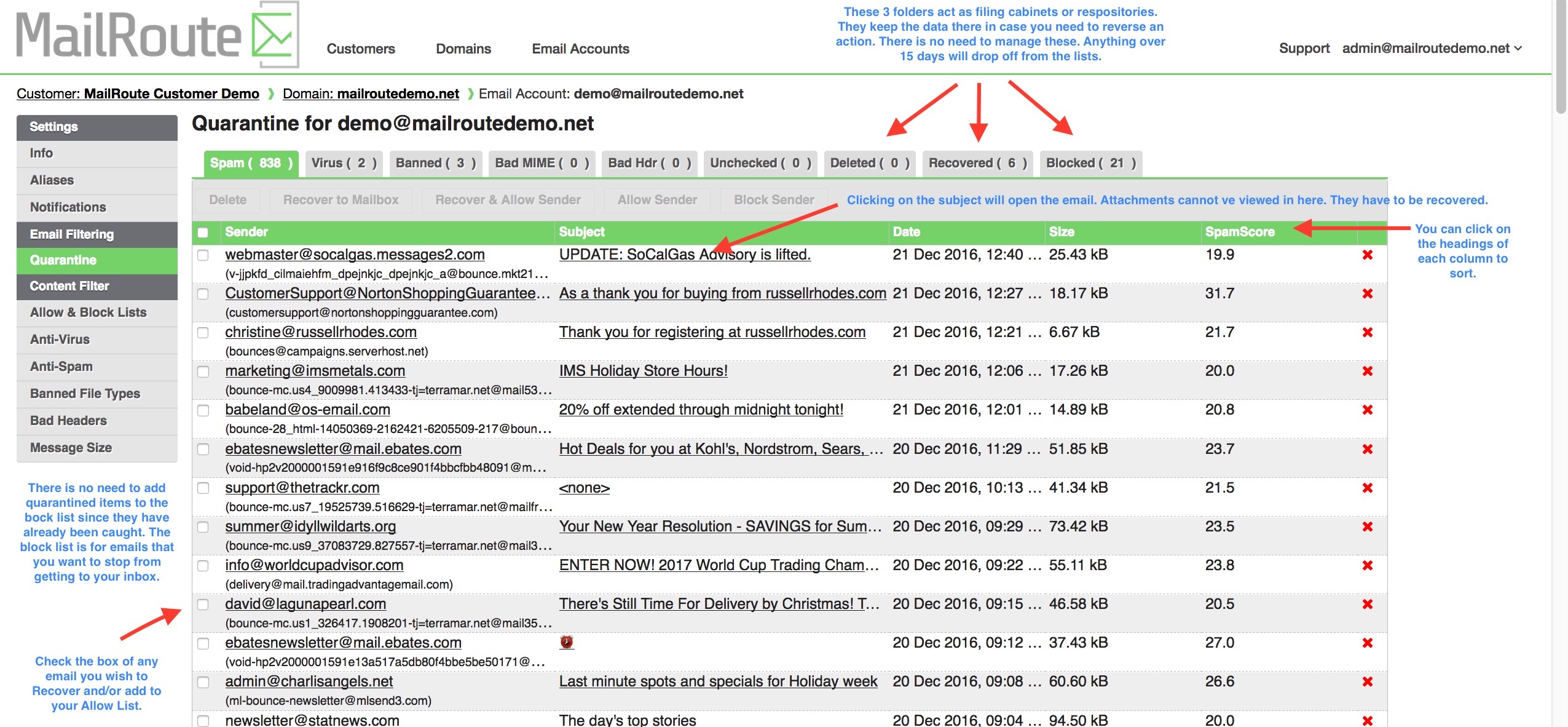 You can select multiple messages for deleting, allowing or recovering to your inbox (or both) by selecting their checkboxes and clicking the appropriate button. Or you can view an individual message by clicking on its Subject.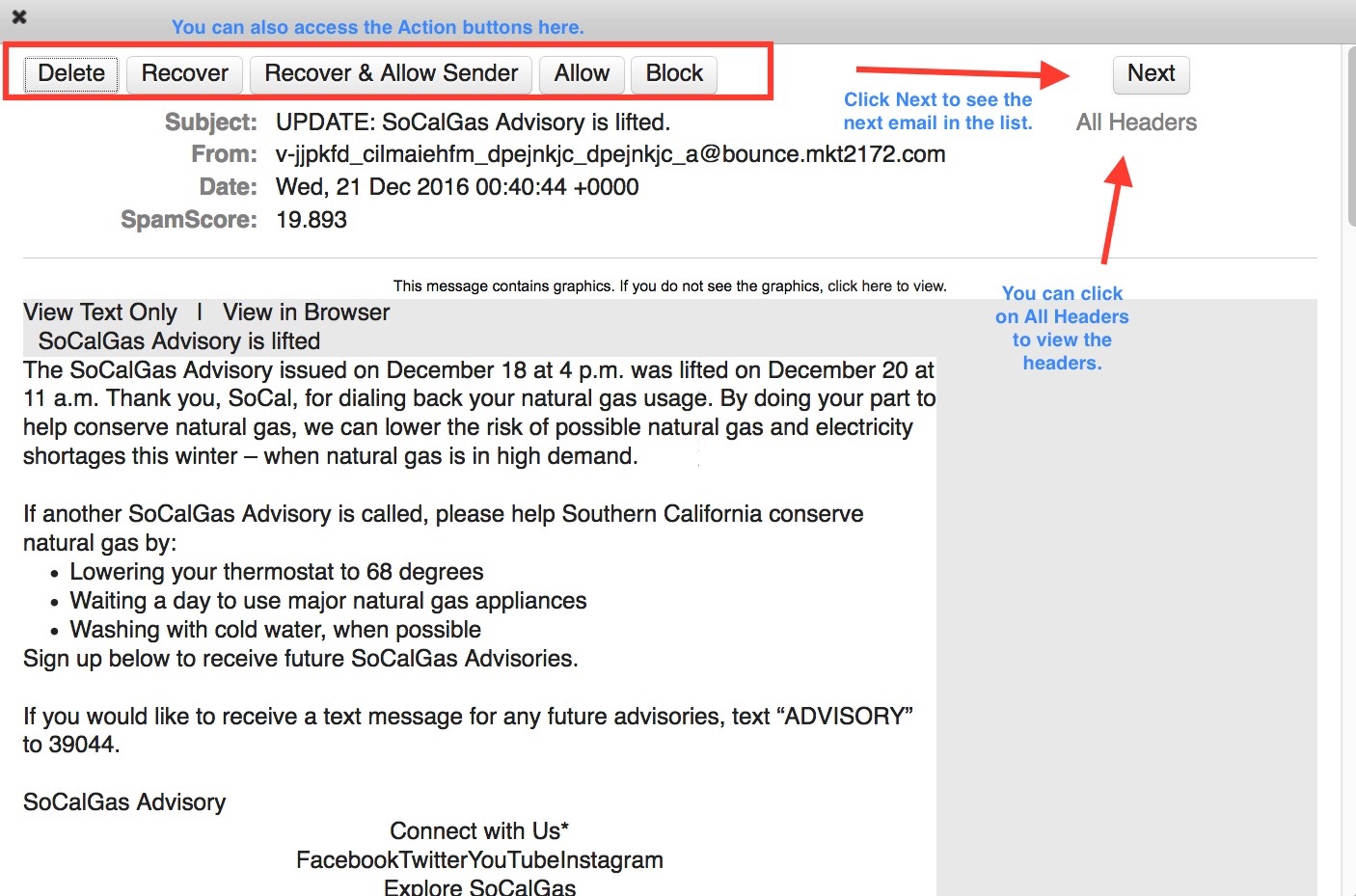 Start a free 30-day trial today.
Contact sales@mailroute.net or support@mailroute.net for more information.