You can set up a Connector in Office 365 to apply security restrictions so that mail from your organization will only be accepted if it comes through MailRoute servers.
1. Login to your Office 365 account

2. To create a connector in Office 365, click Admin, then click Exchange to go to the Exchange Admin Center. Next, click mail flow, and click connectors. If any connectors already exist for your organization, you can see them listed here.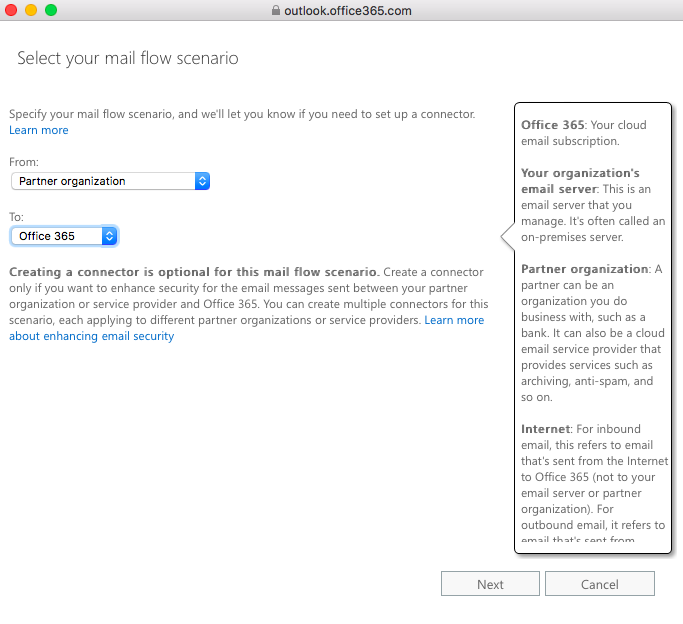 Click Next. You will be prompted to name the new connector.  The choice is a personal preference but something like MailRoute would be optimal for future reference.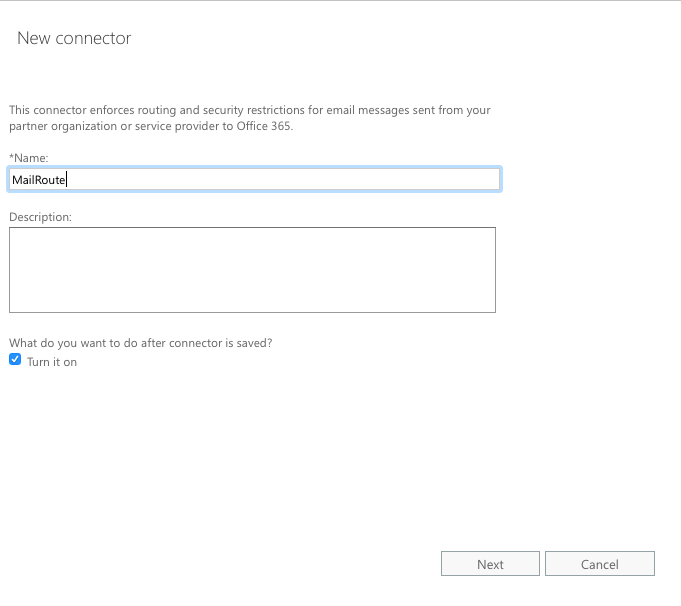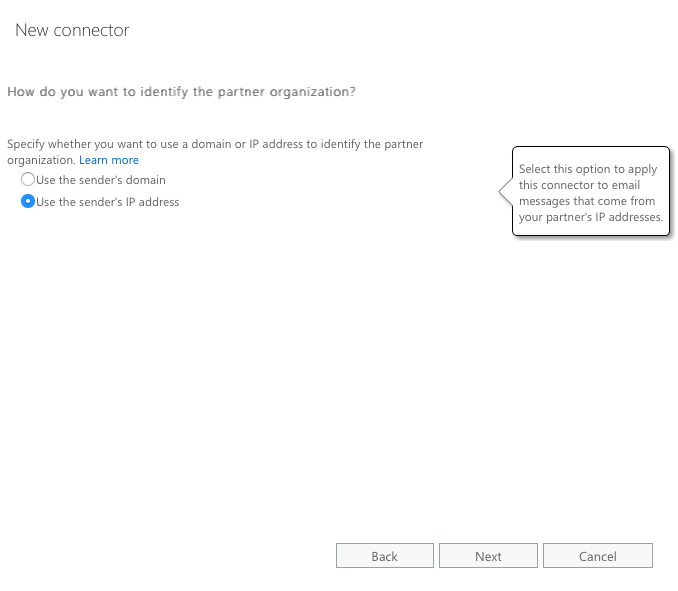 Please enter the  IP address(es) of Remote Servers box, enter the MailRoute network in CIDR notation: 
199.89.7.0/24
199.89.6.0/24
199.89.5.0/24
199.89.4.0/24
199.89.3.0/24
199.89.2.0/24
199.89.1.0/24
199.89.0.0/24
When you set these restrictions, all mail sent to your organization must be sent from MailRoute IP addresses range. Any Internet mail that does not originate from this IP address range will be rejected.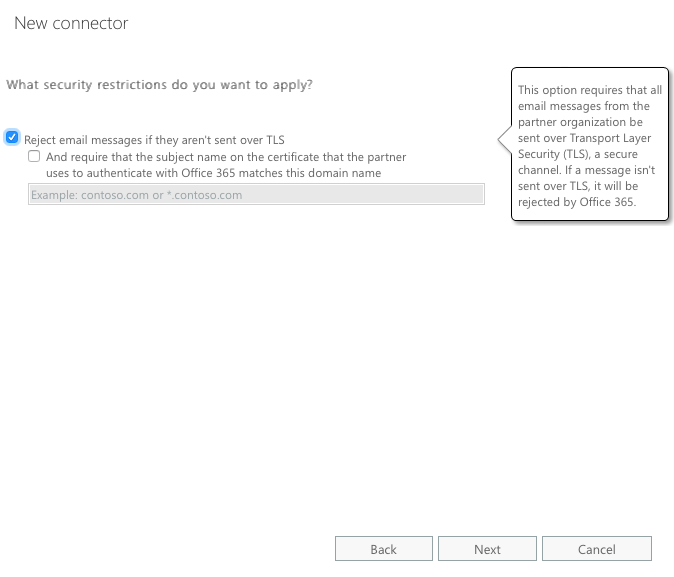 It can take Microsoft 45-60 minutes to apply the changes you just made to your configuration.
Start a free 30-day trial today.
Contact sales@mailroute.net or support@mailroute.net for more information.