SAML2 or Security Assertion Markup Language 2.0 is a standard for exchanging authentication and authorization data between security domains. It enables cross-domain single sign-on (SSO) by distributing authentication tokens to users.
For the security and convenience of our customers, MailRoute supports SAML2 compatible providers as external authentication for single sign-on capability.
There are two separate sites to set up single sign-on: the service provider configuration, done in the MailRoute Control Panel, and the identity provider configuration done within your SSO system.
To setup with Okta
1. Login to Okta and select Applications menu.
2. Click "Create App Integration".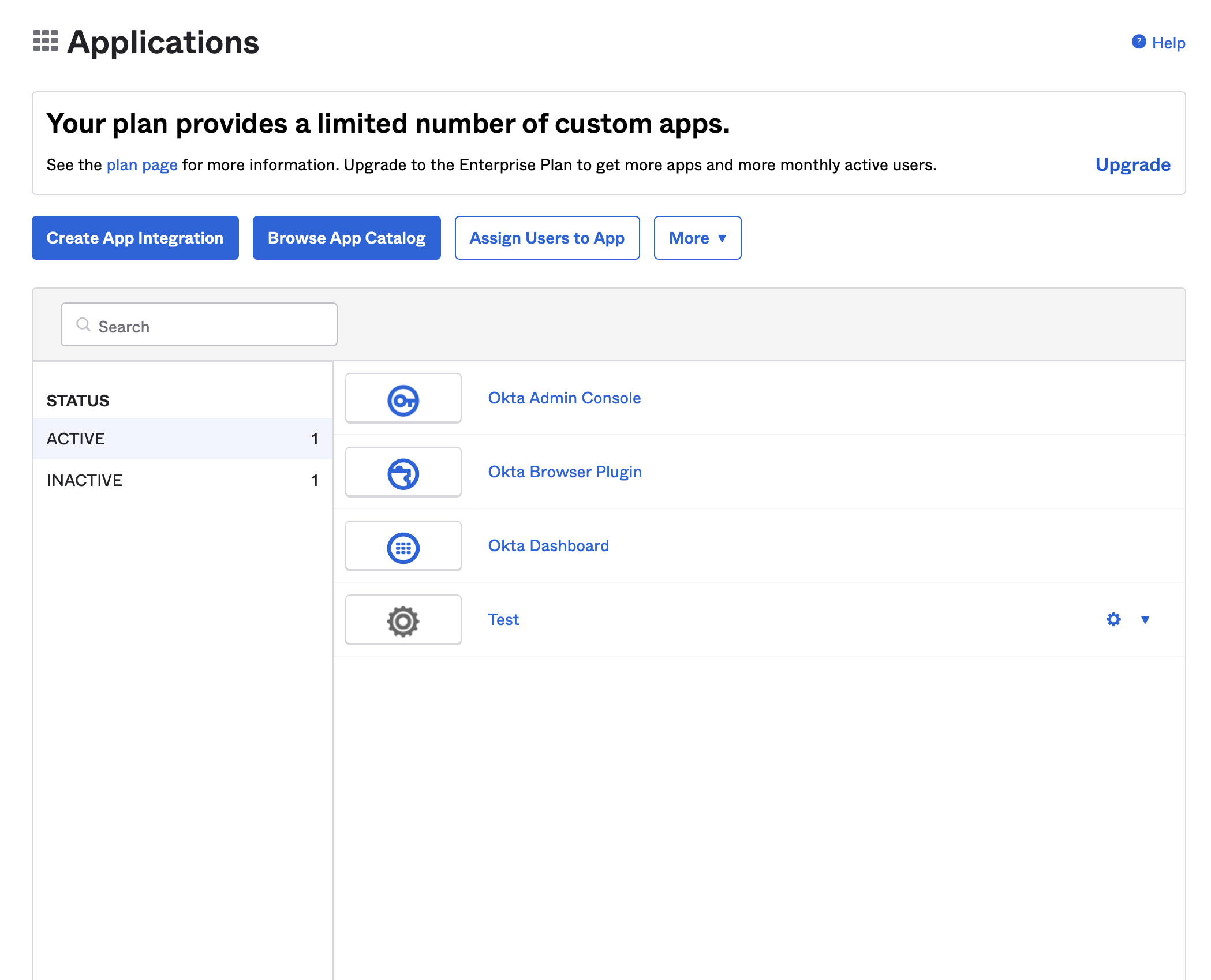 3. Select SAML 2.0.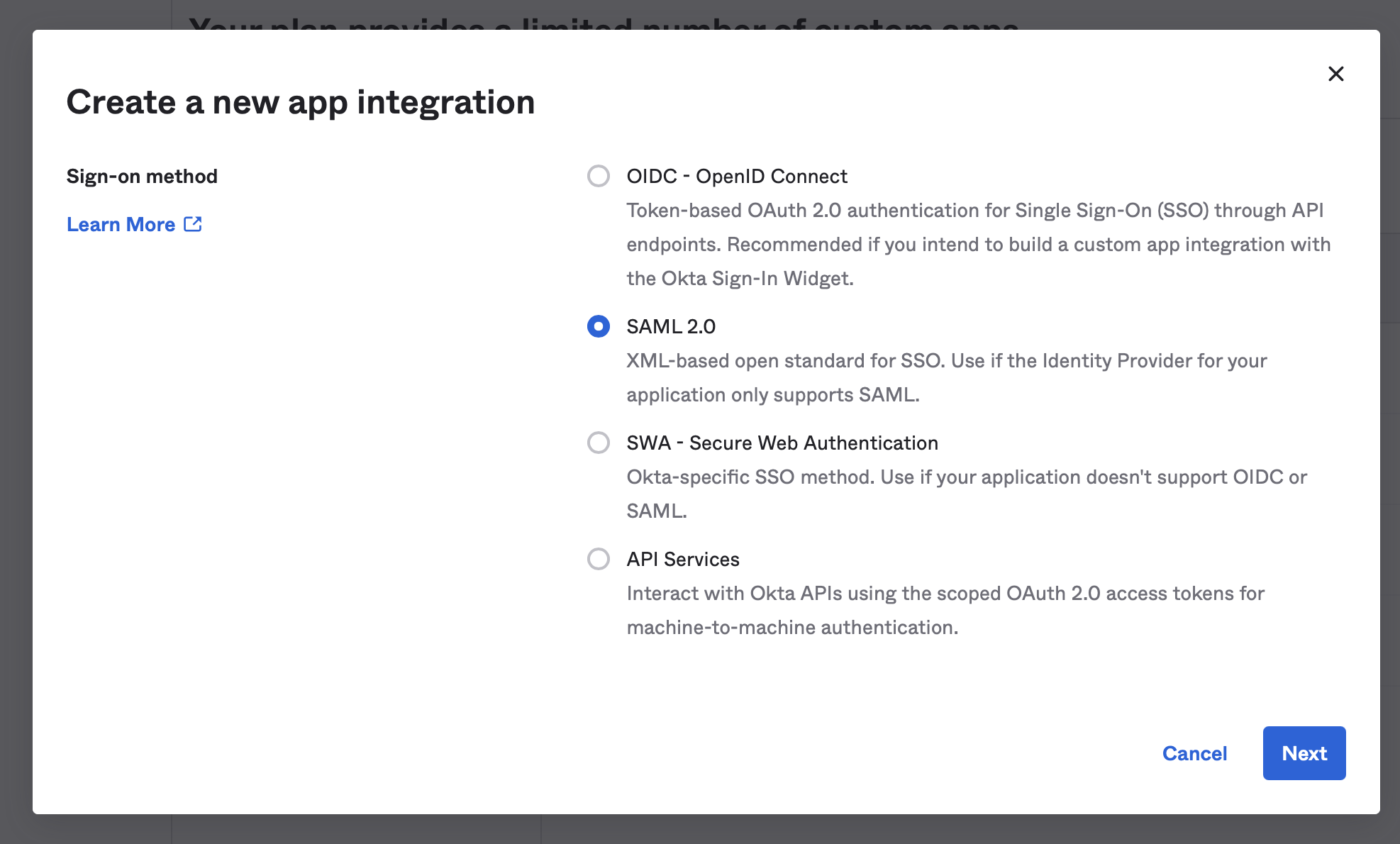 4. Enter the name for you application. Click Next.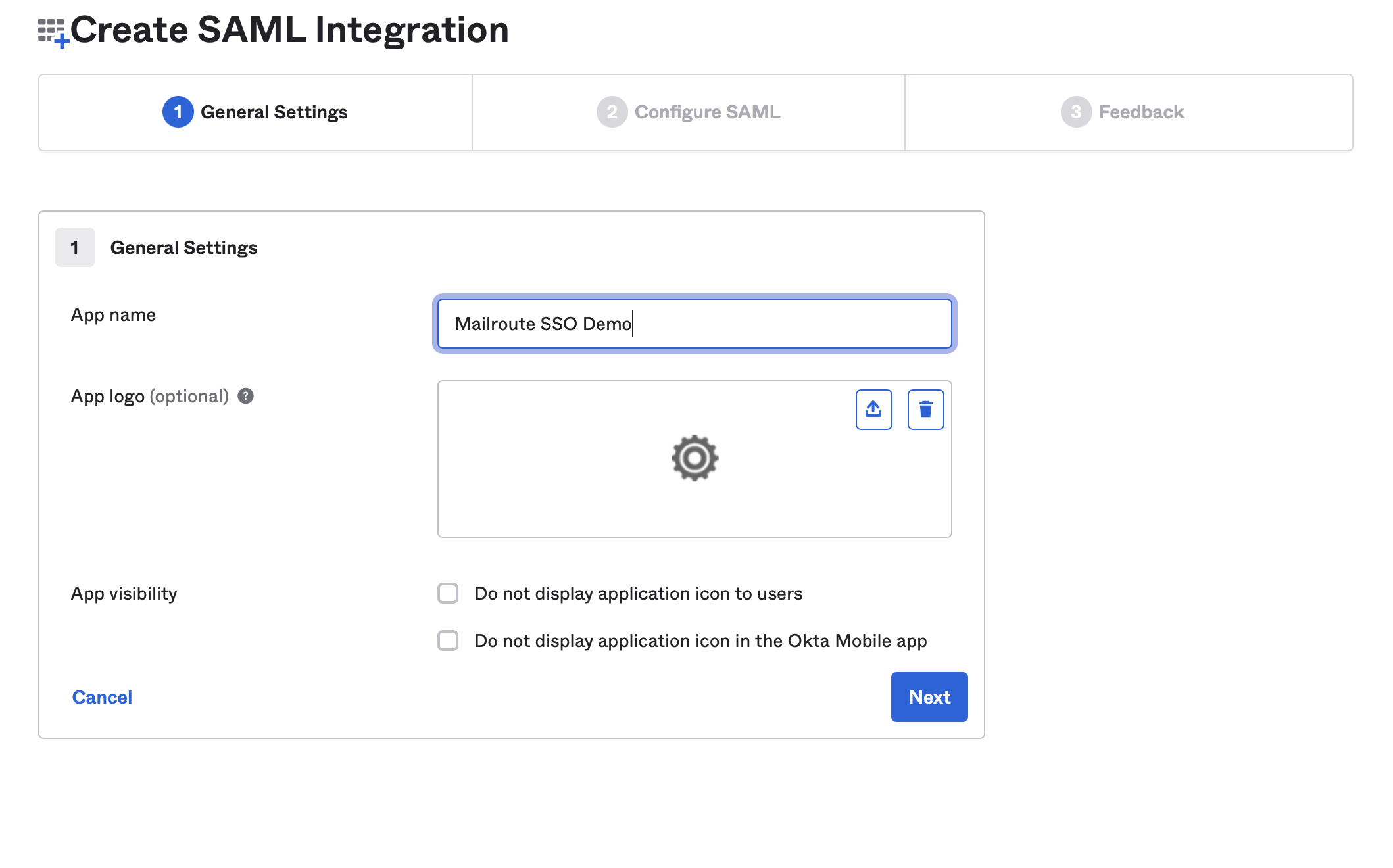 5. Fill in the following settings:
Single sign on URL: https://admin.mailroute.net/saml2/acs/
Audience URI (Entity ID): https://admin.mailroute.net/saml2/metadata/
Application username: choose "Email"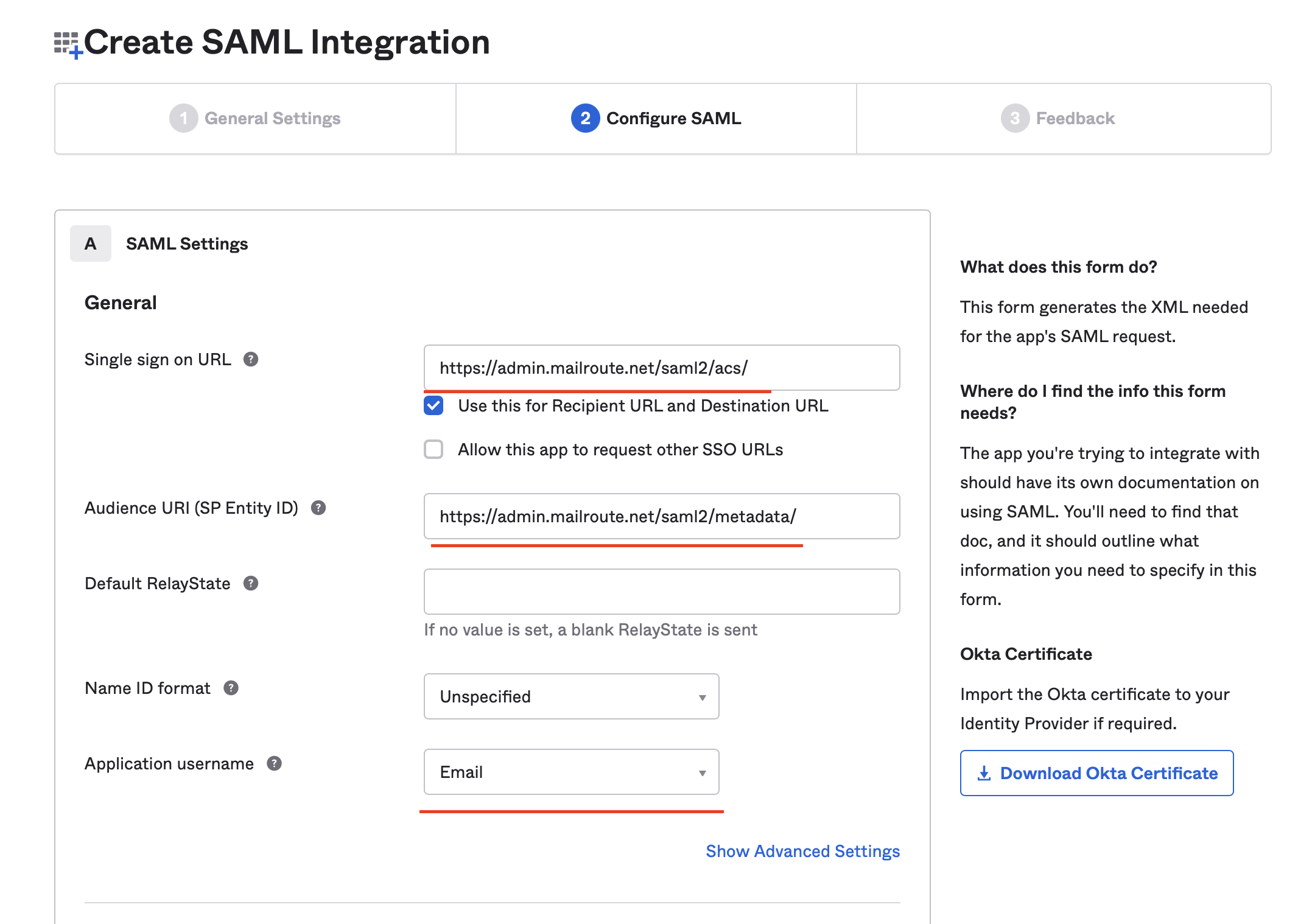 Click next.
6. Choose "I'm an Okta customer adding an internal app" and click Finish. Do not close this page, we will need to copy some of these settings in the following steps.
Configuring SAML in MailRoute's Control Panel
1. Login to your Admin account in MailRoute's Control Panel.
2. Select External Authentication from the left-hand side tab
3. Select the toggle, Choose External Auth Type and switch to SAML2
In filling in your Provider Settings, please do the following: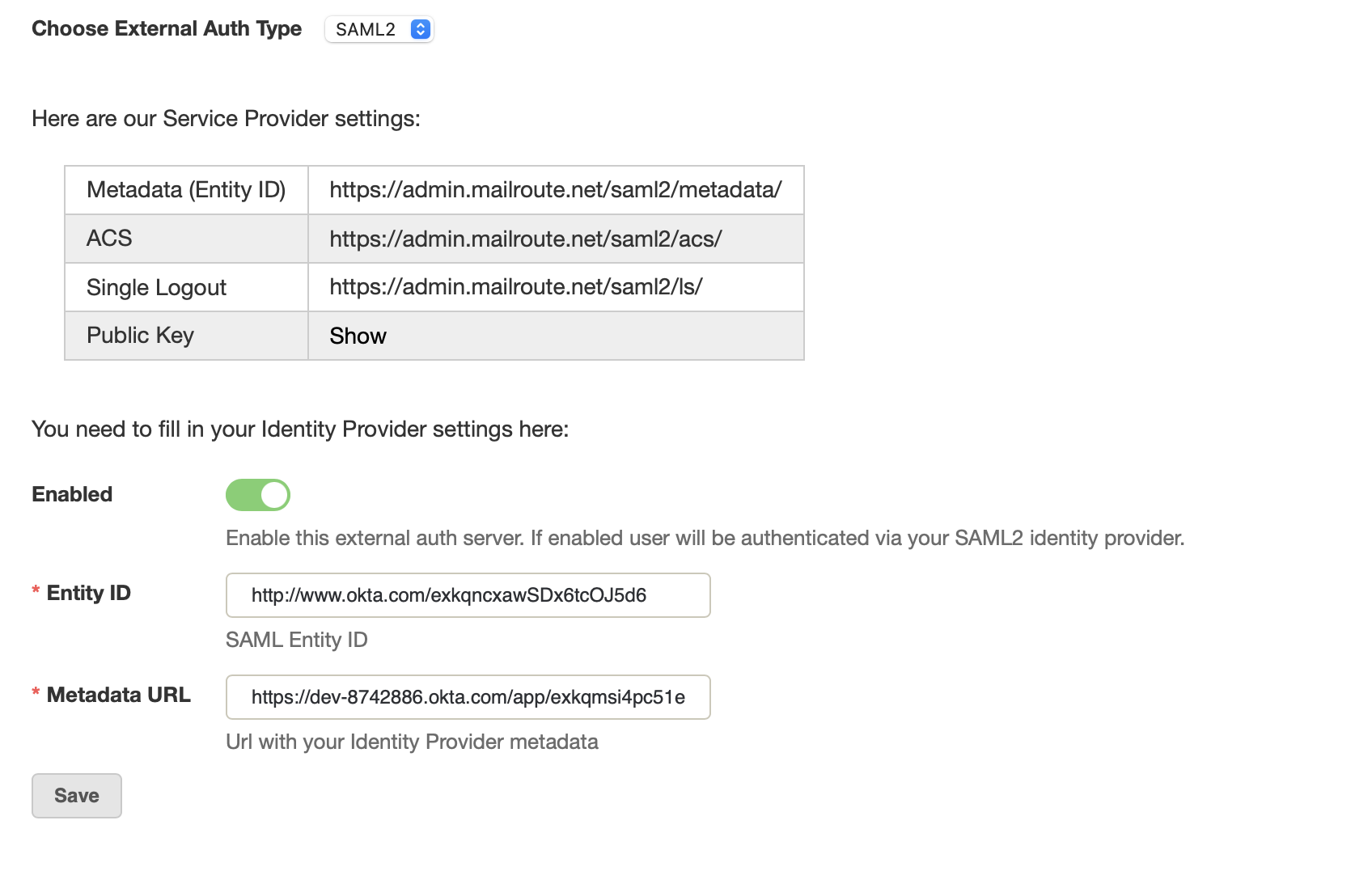 1. Click the Enabled box
2. Entity ID: Please enter the Identity Provider Issuer from your Okta app page.
3. Metadata URL: Copy Identity Provider metadata from your Okta app page.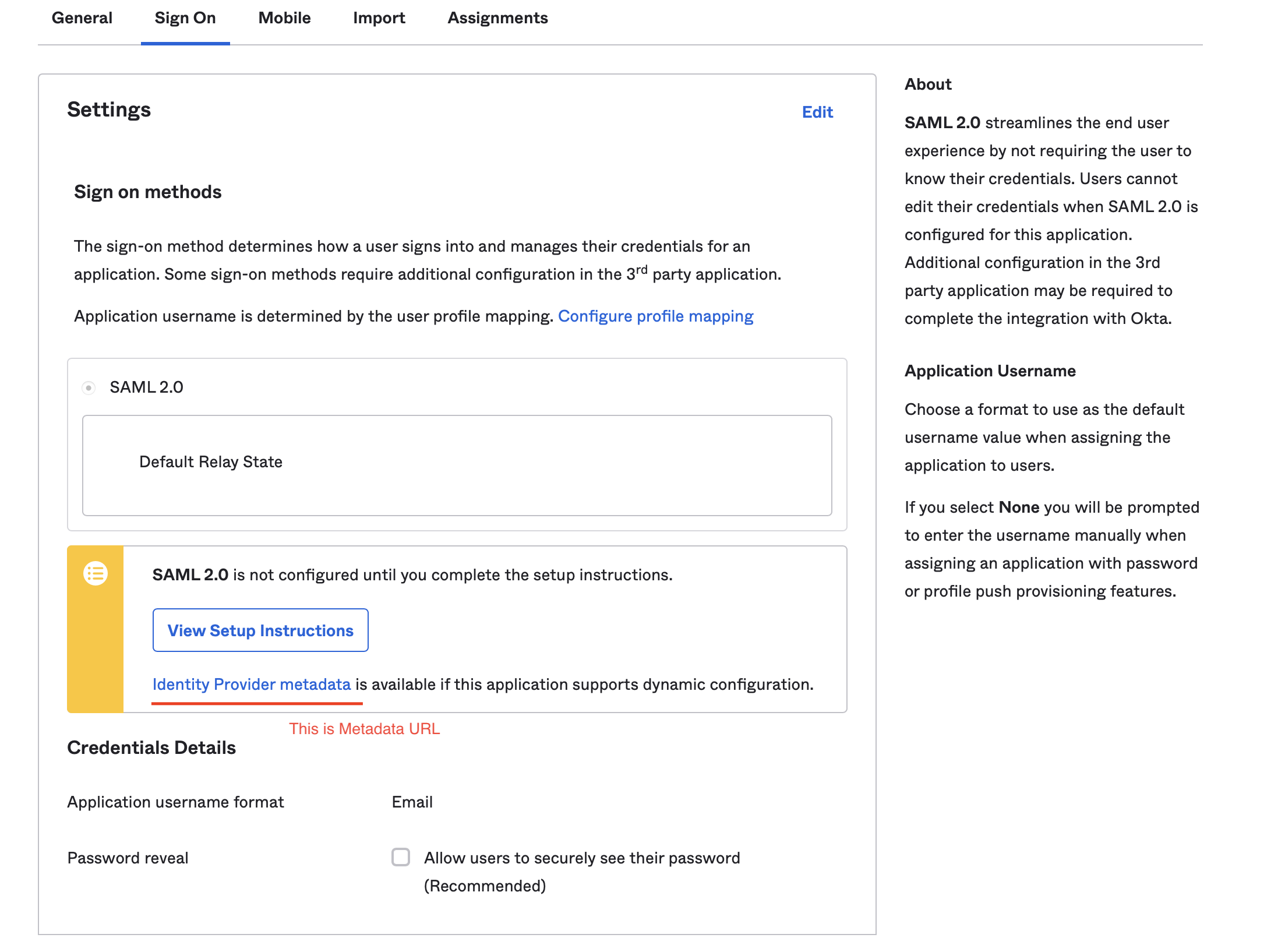 To obtain Identity Provider Issuer click on View Setup Instructions in your Okta application: