Once you have set up SAML2 on MailRoute's interface, you will need to login to OKTA and configure the settings for your SSO.
Login to Okta and select Admin mode.

2. Select Applications, Click Add Application.

3. Search for PHP SAML/App. Select Add.

4. Enter the login url of the provider (MailRoute's url) and then log out. Click Next.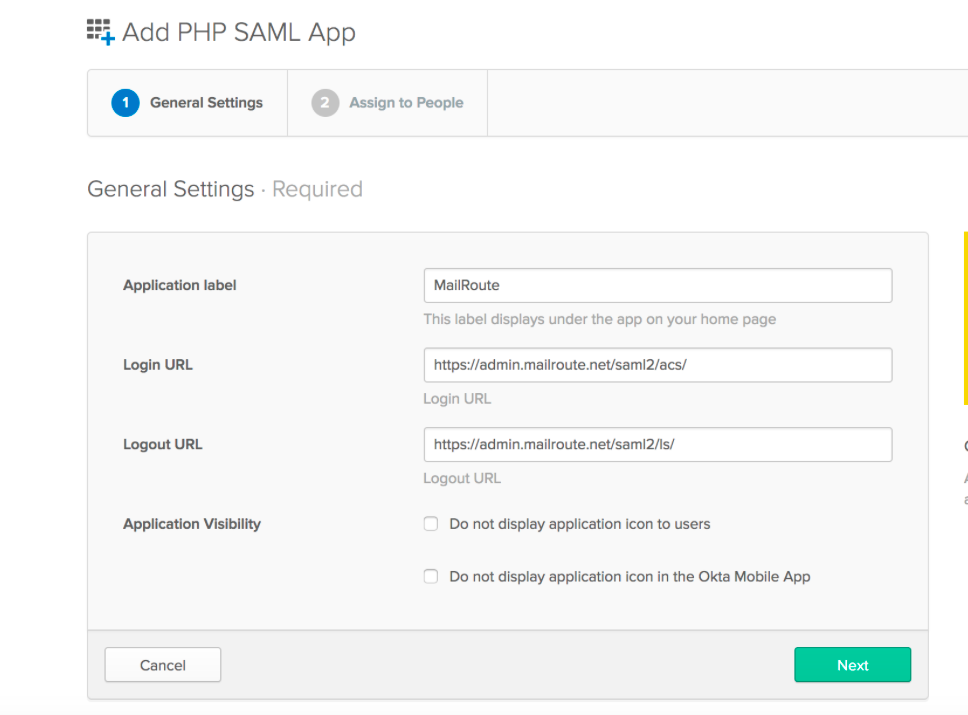 5. Choose the users. You can leave this blank and choose a group afterwards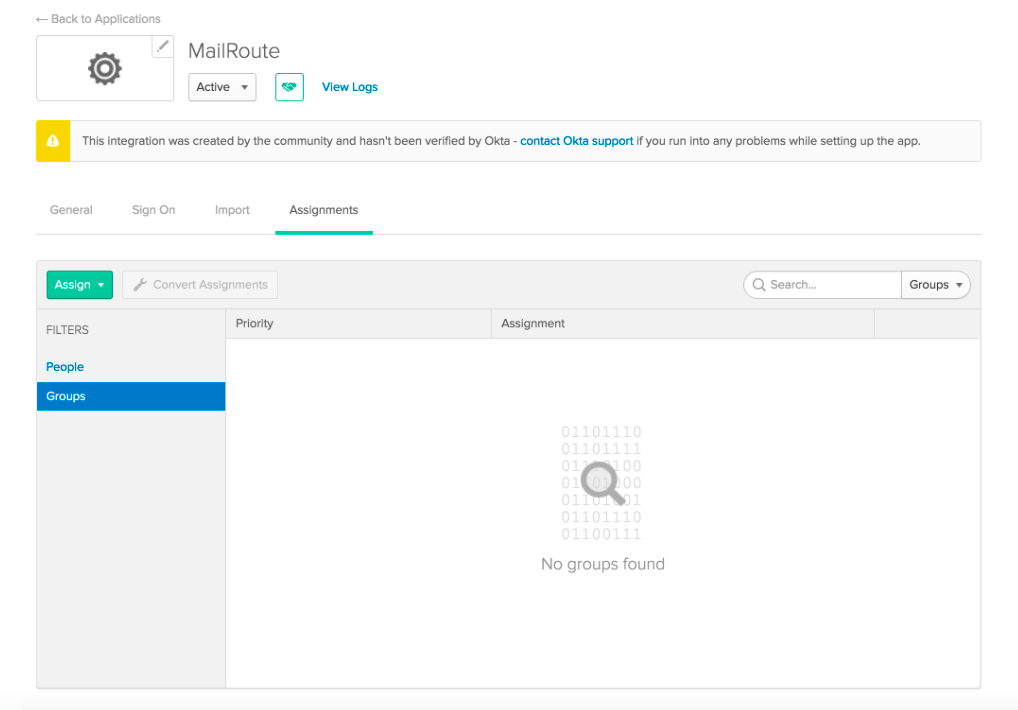 Once this is configured, you will have access to the SAML login url for OKTA. You can also change the login parameter and be able to choose additional users or groups.
Get the idP metadata